Search
info@ukpin.com
0207 305 5832




.

Professional Private Investigation Diploma Training Course
Become a Private Investigator or Detective with the UKPIN
Train to become a private investigator or detective and learn how to start your own successful private investigation agency
This is a professional investigation training course that teaches you:
How to become a private investigator - with comprehensive detective training.
How to start your own private investigation agency.
How to run and market your agency successfully and profitably
How to network nationally and internationally.
Student Testimonial:
"The UKPIN course definitely is worth doing both for new trainees and experienced private investigators. Since I completed my Diploma, the door has opened more opportunities than I could of imagined."
Read more.....

What the Course will do for you
You will be able to use and apply the comprehensive practical knowledge that we have taught you in your daily working life as a private investigator to build a solid foundation for your investigation agency.
Although this course is an academic and theory course, it is also practically designed specifically for people that want to actually become professional private investigators, start their own investigation agency, be successful and earn money.
Study at home with no previous experience necessary and start your own Investigation Agency in less than 6 weeks
BE YOUR OWN BOSS AND EARN UP TO A £100 PER HOUR
Have you ever wanted to become a private investigator but had no idea of where to begin?
Do you want to earn great money for doing something that you really enjoy doing?
Do you love adventure and intrigue?
Do you enjoy and rise to a challenge that tests your skills and initiative?
Do you dream of being your own boss and deciding your own successful future and career?
Would you love the exhilarating experience of organising surveillance on a suspect or target and then covertly "tailing" them with the challenge of not being seen?
Would you get satisfaction from tracking down a missing teenager at risk in a big city and returning them to the distraught and worried parents?
Have you ever done a little research or problem solving and thought to yourself that you did it very well and would like to do more?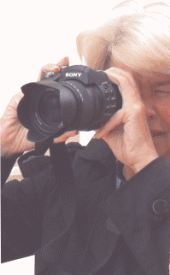 Distance Learning Private Investigation Course
Studying with the UKPIN Distance Learning Home Study Course allows you to study:
When you want.
When you want.
Where you want.
At your own pace.
The networking possibilities are endless after the course is complete.
Study with the UKPIN
The UKPIN are working professionals who know their industry backwards and will teach you:
How to be a Private Investigator in the REAL world.
How to make MONEY from your new career.
How to setup and run your own agency from home.
How to market your agency and get clients.
The UKPIN has created an exciting training course which is the combined effort of highly experienced and successful Private Investigators and former Police Detectives. It is rich in experience and you can quickly and effortlessly learn how to start your own investigation agency.
The course will teach you how to become a successful Private Investigator in the REAL world.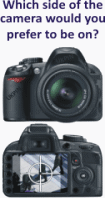 The UKPIN Diploma
Gain your "UKPIN Diploma in Private Investigation" and you will be entitled to proudly put Dip PI (UKPIN) after your name, which will be recognised industry wide.
The benefits of training with the UKPIN:
Access to the e-group and forums with over 800 members.
Full support from fully employed veteran Investigators.
Full after-training support.
free subscription to Total PI magazine.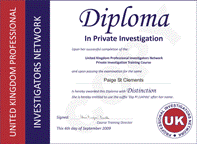 You will become a member of the UKPIN
Once you have successfully completed the UKPIN Training course and become a private investigator, you will be accepted as a member of the UKPIN and you will benefit from our daily job postings for investigators in all areas of the United Kingdom and internationally.
Join your fellow professionals and you can quickly start gaining business and making new contacts.
The UKPIN is the oldest and most established Private Investigators Network in the UK and currently has over 800 members - all practising Private investigators.
By being a member of the UKPIN you can truly offer your clients a fully national and International service - and know that you can deliver!

THE UKPIN TRAINING COURSE - PROVIDING YOU WITH TRAINING AND A LIFE CAREER
Become A Private Investigator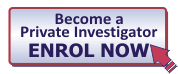 .
.