Search
info@ukpin.com
0207 305 5832




.

DNR Solutions (UK) Ltd is a young and dynamic investigations company rapidly carving a reputation in providing a high quality, cost effective service for the Corporate, Insurance, Legal and Private sectors.
We Offer:
A highly experienced service.
'Security Industry Authority' qualified in all relevant fields.
Working to high standards.
Complete confidentiality and transparency assured on all enquires and instructions.
Years of experience in a wide variety of areas.
Proven success records.
Each member of our team has been specially selected from other private investigation, surveillance and security companies due to their knowledge and experience within their specialist field.
Each service is tailored to suit the individual needs of our clients' and save them money.
Specialist Insurance Investigations and Surveillance:
Due to an increase in false or exaggerated motor insurance and personal accident policy claims, we offer a specialist surveillance service, proven to provide reliable evidence of the Claimants movements.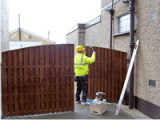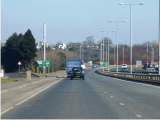 Intelligence Gathering:
Intelligence is gathered and a detailed reconnaissance is completed prior to any operation. The subjects' movements are recorded and a detailed report drawn up. (Clients will also be provided with top quality video footage in DVD format.)
Full Range of Surveillance Services
We also provide a comprehensive surveillance service, including; Matrimonial, Employee Sickness Fraud, Surveillance detection and Counter Surveillance teams.
Where We Operate
We maintain a network of private Investigators within Derry \ Londonderry, Northern Ireland, EIRE, Great Britain & throughout Europe and can be deployed at short notice.
Our Standards
DNR are Registered with the 'Information Commissioners' Office' and clients can be assured that we have full Professional Indemnity cover.
Our promise
All enquires will be dealt with upmost urgency in a highly professional manner.
All our services are at very competitive rates
www.dnrsolutionsuk.com
info@dnrsolutionsuk.com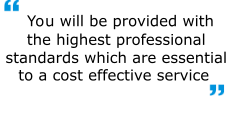 SEE OUR COMPREHENSIVE
RANGE OF SERVICES BELOW:
SERVICES
Insurance & Claims Investigations:
Accident at work claims
Fraudulent insurance claim surveillance
Health insurance surveillance
Recorded interviews for DBA Claims
Witness Statements
Solicitor/Legal support:
Process serving
Tracing debtors
Locating business assets
Status reports
Family matters
Business support:
Employee sickness fraud
Test purchasing
Security surveys
Close protection
Protective security
Residential Security teams
Tracing debtors
Polygraph tests
Internal loss investigations
Theft investigations
Threat assessments
Undercover operations
Asset protection
Covert Installations
Private clients:
Matrimonial investigations
Surveillance
Neighbourhood disputes
Property assignments
Covert Installations

.
.